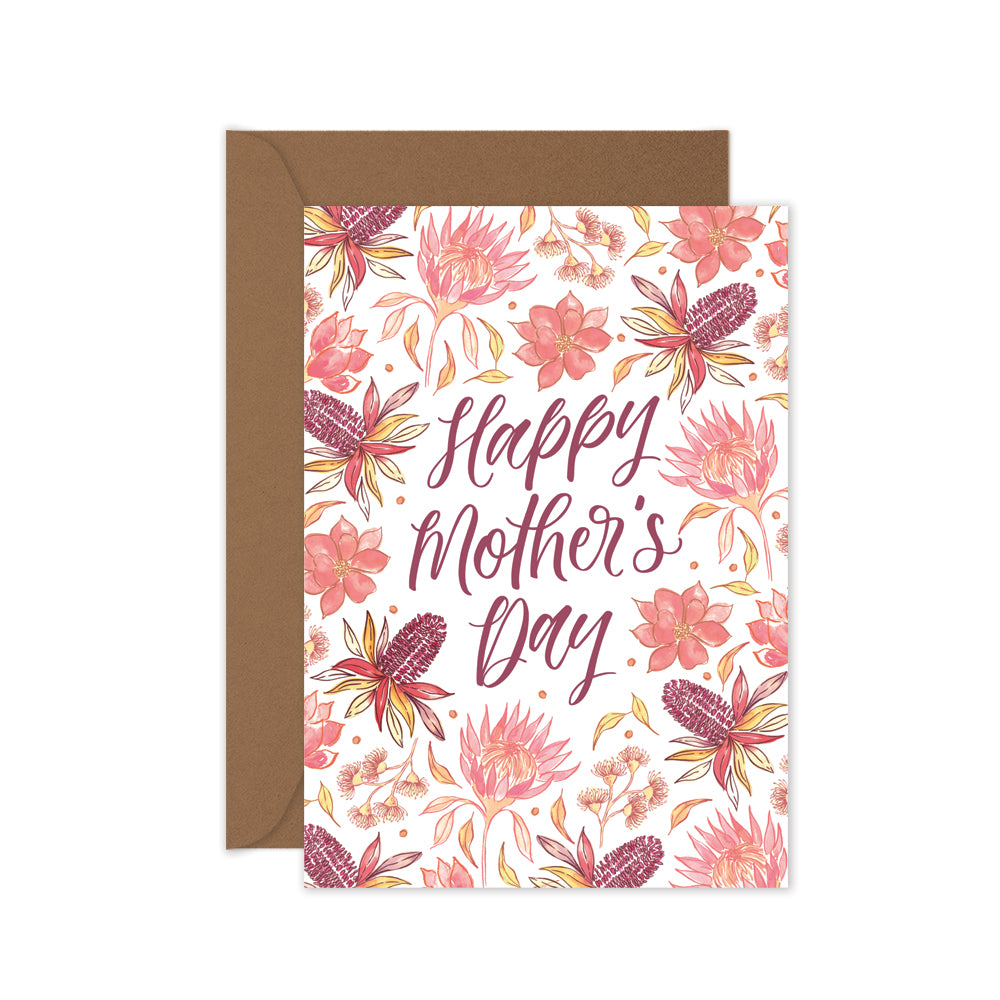 Gosh we just love our mums! And we know we're not the only one's who say our mum is the best because let's face it, she is! Our Mother's Day Floral greeting card is inspired by the magnolias and Australian native flora of flowering gum, banksias and gum leaves found in Bec's garden with a pop of pink proteas.
Size
148mm x 105mm when folded
Material

Printed on environmentally responsible, heavyweight textured white card.
Blank interior with a kraft envelope.
Packaged individually in a clear protective sleeve.
All cards are hand crafted, packaged and proudly printed locally in Australia.