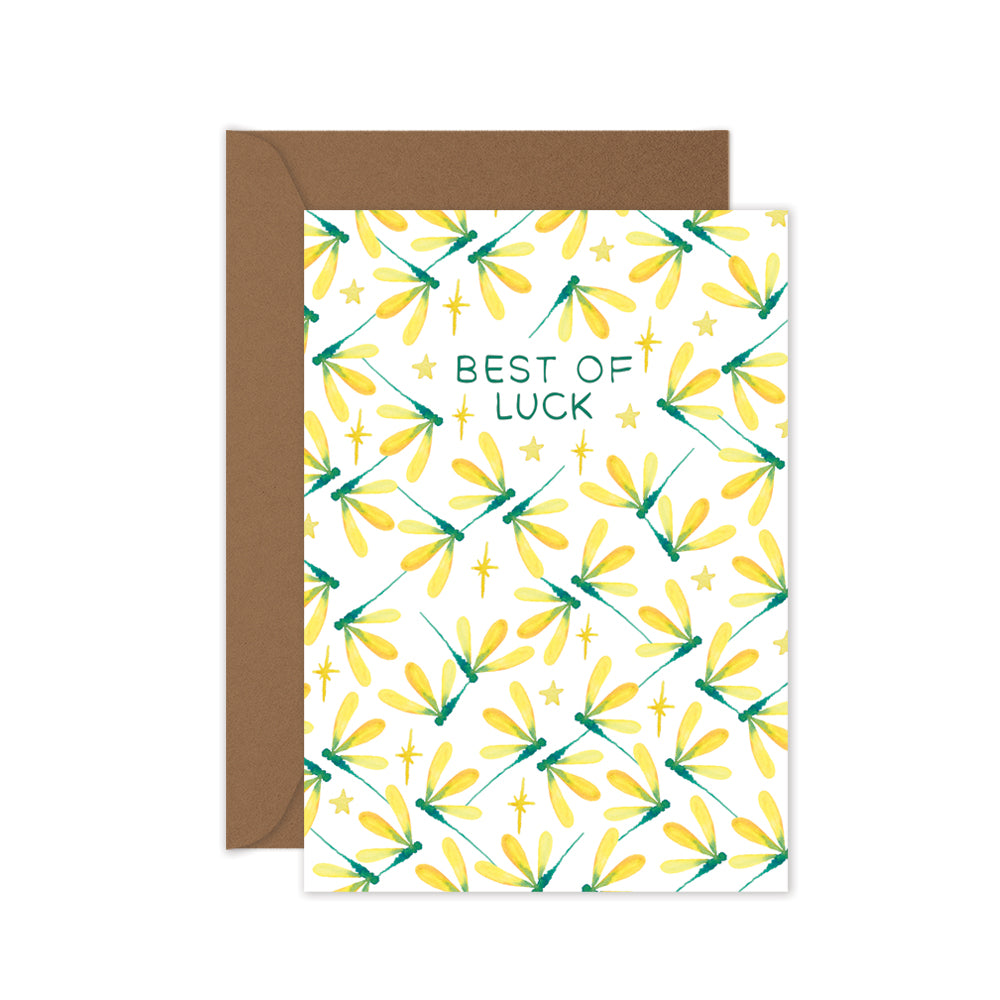 Did you know in some cultures the dragonfly is known as a symbol of good luck, happiness, hope and love. Pretty cool huh?
Our 'Best Of Luck' greeting card features a vibrant yellow and green watercolour illustration paired with hand lettered type.
Size
148mm x 105mm when folded
Material

Printed on environmentally responsible, heavyweight textured white card.
Blank interior with a kraft envelope.
Packaged individually in a clear protective sleeve.
All cards are hand crafted, packaged and proudly printed locally in Australia.