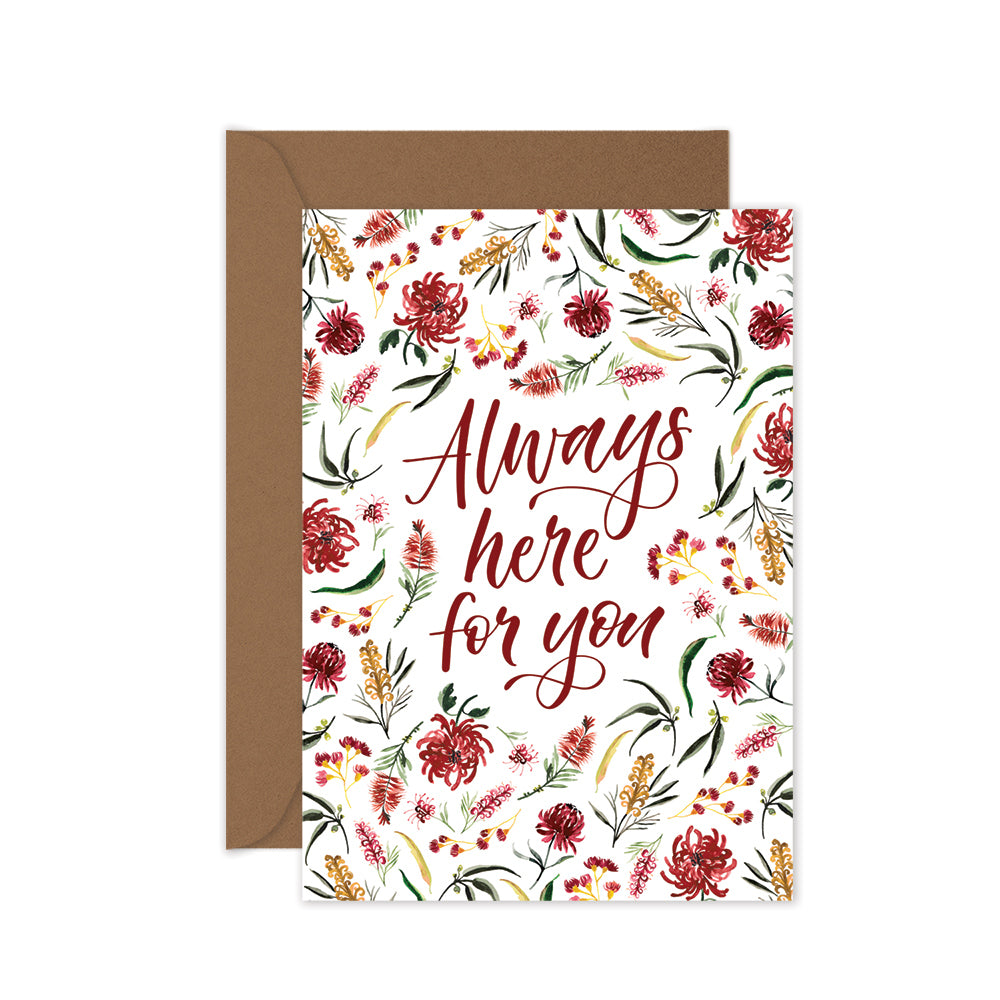 Show someone you care with this beautiful sympathy card, featuring Australian botanicals including waratahs, grevillea flowers, gum leaves and flowering gum in shades of red and touches of yellow. Let them know you're always here for them, no matter what.
Size
148mm x 105mm when folded
Material

Printed on environmentally responsible, heavyweight textured white card.
Blank interior with a kraft envelope.
Packaged individually in a clear protective sleeve.
All cards are hand crafted, packaged and proudly printed locally in Australia.