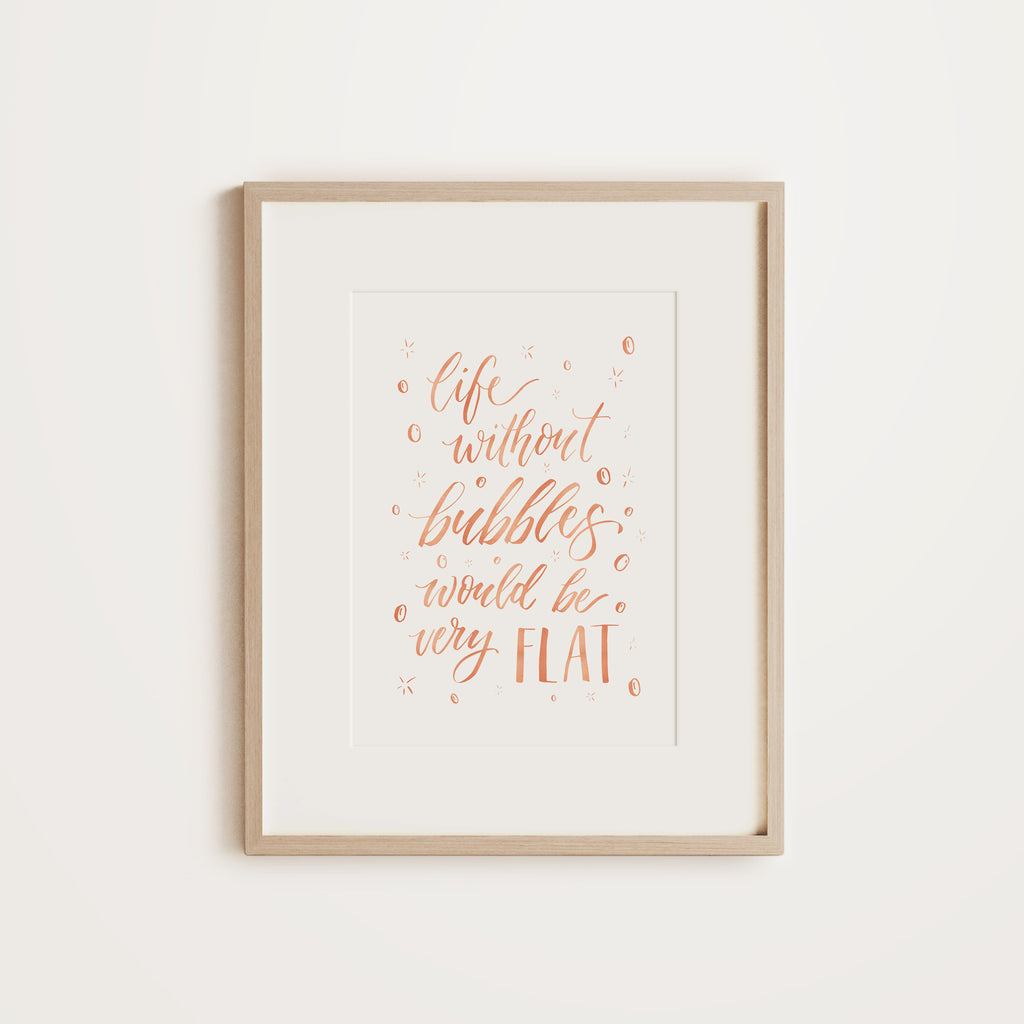 A cheeky and playful champagne print. Perfect for a home bar wall art or gift for a lover of champagne.
Size
210mm x 297mm
*frame not included
Material

This print is printed on environmentally responsible, heavyweight white card.
Packaged individually in a clear protective sleeve with backing board.
All prints are hand crafted, packaged and proudly printed locally in Australia.
Due to the hand made process of this print, slight imperfections including teeny, tiny black flecks might be visible. The foil prints will not be always 100% perfectly smooth and spotless. Foil available in Gold or Rose Gold.