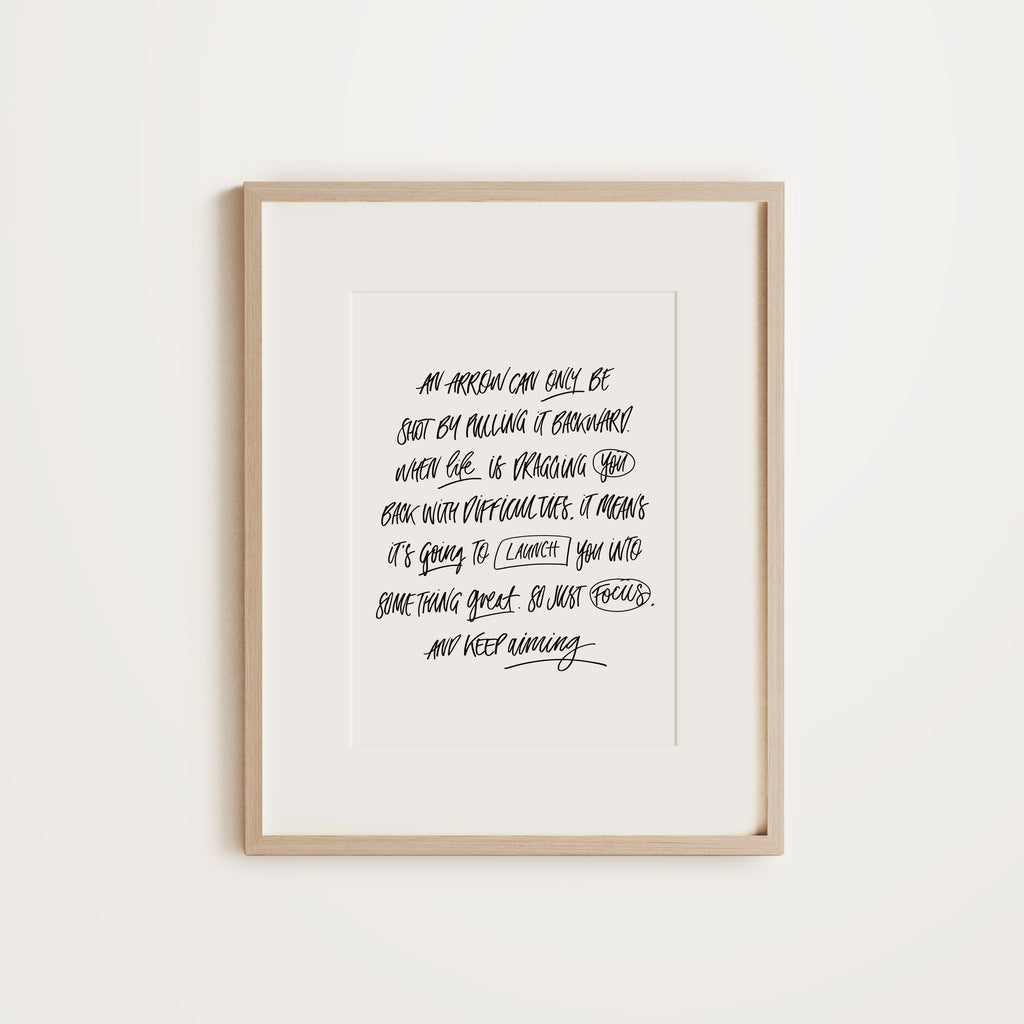 A beautiful motivational and inspiration design featuring a hand lettered script.
Size
210mm x 297mm
*frame not included
Material

This print is printed on environmentally responsible, heavyweight white card.
Packaged individually in a clear protective sleeve with backing board.
All prints are hand crafted, packaged and proudly printed locally in Australia.